The Spring 'Do'
My Dad has been loosing his hair cuz of the chemo, so ... take a look for yourself: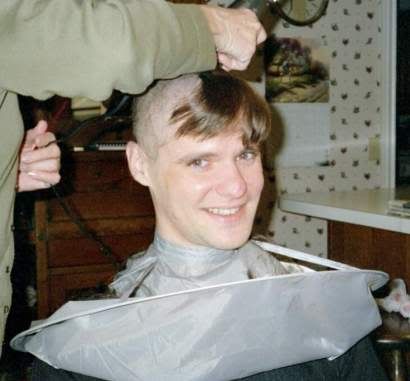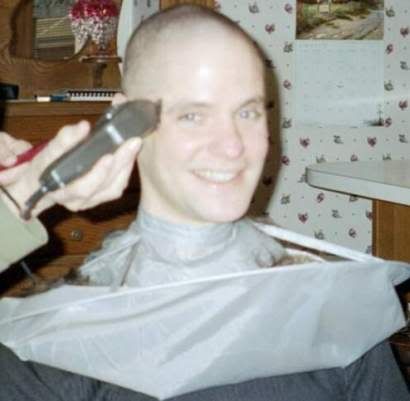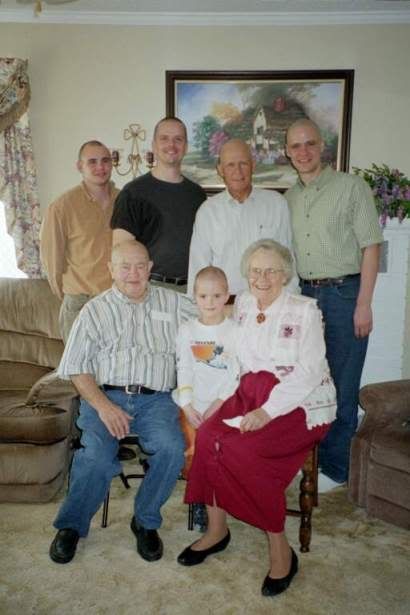 My brother-in-law Robbie wasn't there when this last pic was taken, but he is in the bald headed club too.
My Dad's white blood cell count took a dive again this last round of chemo. But he was told that was necessary and it shows that the chemo is working. If the count didn't drop, then something would be wrong. So please pray for my Dad's health and that he wouldn't catch anything during his weak times, and that the cell count would rebound as quick as possible.
P.S. I have a google group setup for this blog, so if you'd like to get an email when I post; just leave a comment to this post w/ your email address and I'll add you to the group.
posted by iWantToKeepAnon at 10:36 AM |